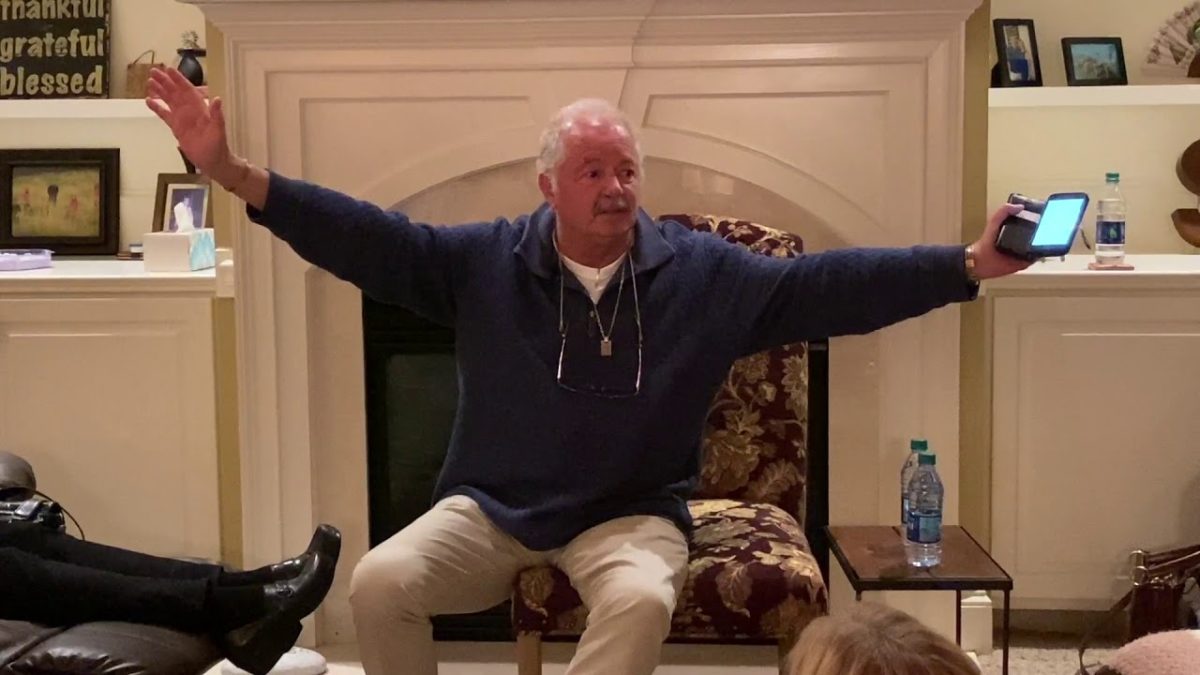 Women in the Pulpit
Notes "Woman are Worthy"
by Pastor Andre Vaynol
November 11, 2019
Ephesians 4:11-12 KJV
[11] And he gave some, apostles; and some, prophets; and some, evangelists; and some, pastors and teachers; [12] For the perfecting of the saints, for the work of the ministry, for the edifying of the body of Christ:
Woman brought great revival to America.
Maria Woodworth-Etter
Aimee Semple Mcpherson
Kathryn Kuhlman
Brought signs and wonders back to the body of Christ.
Our problem. If and standing on the word.
APOSTLES.
Romans 16:7 KJV
[7] Salute Andronicus and
JUNIA
my kinsmen, and my fellow prisoners, who are of note among the apostles, who also were in Christ before me.
I believe she was a woman. But
Whether male or female apostolic signs would follow
2 Corinthians 12:12 KJV
[12] Truly the signs of an apostle were wrought among you in all patience, in signs, and wonders, and mighty deeds.
SALLY
Prophetess
Luke 2:36 KJV
[36] And there was one
Anna
a prophetess, the daughter of Phanuel, of the tribe of Aser: she was of a great age, and had lived with an husband seven years from her virginity;
Acts 21:9 KJV
[9] And the same man had four daughters, virgins, which did prophesy.
OUMA. ANNA.
PASTOR.
Romans 16:3 KJV
[3] Greet
Priscilla
and Aquila my helpers in Christ Jesus:
1 Corinthians 1:11 KJV
[11] For it hath been declared unto me of you, my brethren, by them which are of the house of
Chloe
that there are contentions among you.
SISTER GEORGINA
Evangelist's
John 4:39 KJV
[39] And many of the Samaritans of that city believed on him for the saying of the woman, which testified, He told me all that ever I did.
CANDY
Teacher
The woman Pastor in Japan
Joyce Meyer
Other woman ministries.
Elizabeth Prophesied when Jesus was in the womb. Luke 1 v 4.
Woman-MARY first at the tomb and experienced the resurrection.
She labored with Paul.
Romans 16 v 6
Woman-mentioned as supporters who supported Jesus financially.
Luke 8:3 KJV
[3] And Joanna the wife of Chuza Herod's steward, and Susanna, and many others, which ministered unto him of their substance.
Woman-MARY first to meet Jesus at the tomb. John 20 v 15.
Woman-MARY and MARY First full of joy and fear to tell Peter of the resurrection. Mathew 28 v8
Woman-Rhoda First to open the door to Peter out of prison.
Acts 12 v 13
Woman-Lydia First to open her house to the Apostles.
Acts 16 v 40
Woman-Herods wife Warned Herod in a dream. Mathew 27 v 19
Woman-Deborah a prophetess judged and ruled Israel.
Judges 4 v4
Woman-Esther interceded and saved her people as a queen.
Esther 4 v 16.
How about Rehab? How about Ruth? How about Rebekah?
How about Rachel?
And without Sarah Abraham's wife? None of us would be here tonight?
Jesus came to restore woman's dignity and role in the body of Christ.
We release them in Jesus name to go forth and do the work of the ministry.
Amen.